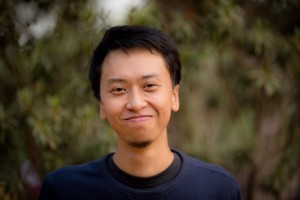 Fajar Setyo Nugroho is a Game Programmer and Game Designer who has more than 3 years of experience with game development. He has strong C# and Unity3D skills. He has shipped 4 titles and game development experience ranged from J2ME, iOS, Android, PC, and Mac.
He has a passion for video games and a solid understanding of game system fundamentals. He is able to quickly shift focus and balance multiple task. He has the ability to work closely with team-members to recognize the shared vision and see it through from concept to completion.
Beside making video games, he loves playing badminton and video games. The current games he's playing are Monster Hunter World, Persona 5, Rocket League, and Tricky Towers.
| | | | |
| --- | --- | --- | --- |
| Resume: | | LinkedIn:  | Contact: fajarnugroho23@gmail.com |